+91-171-2891500
info@radicalindia.com, info@radicalscientific.com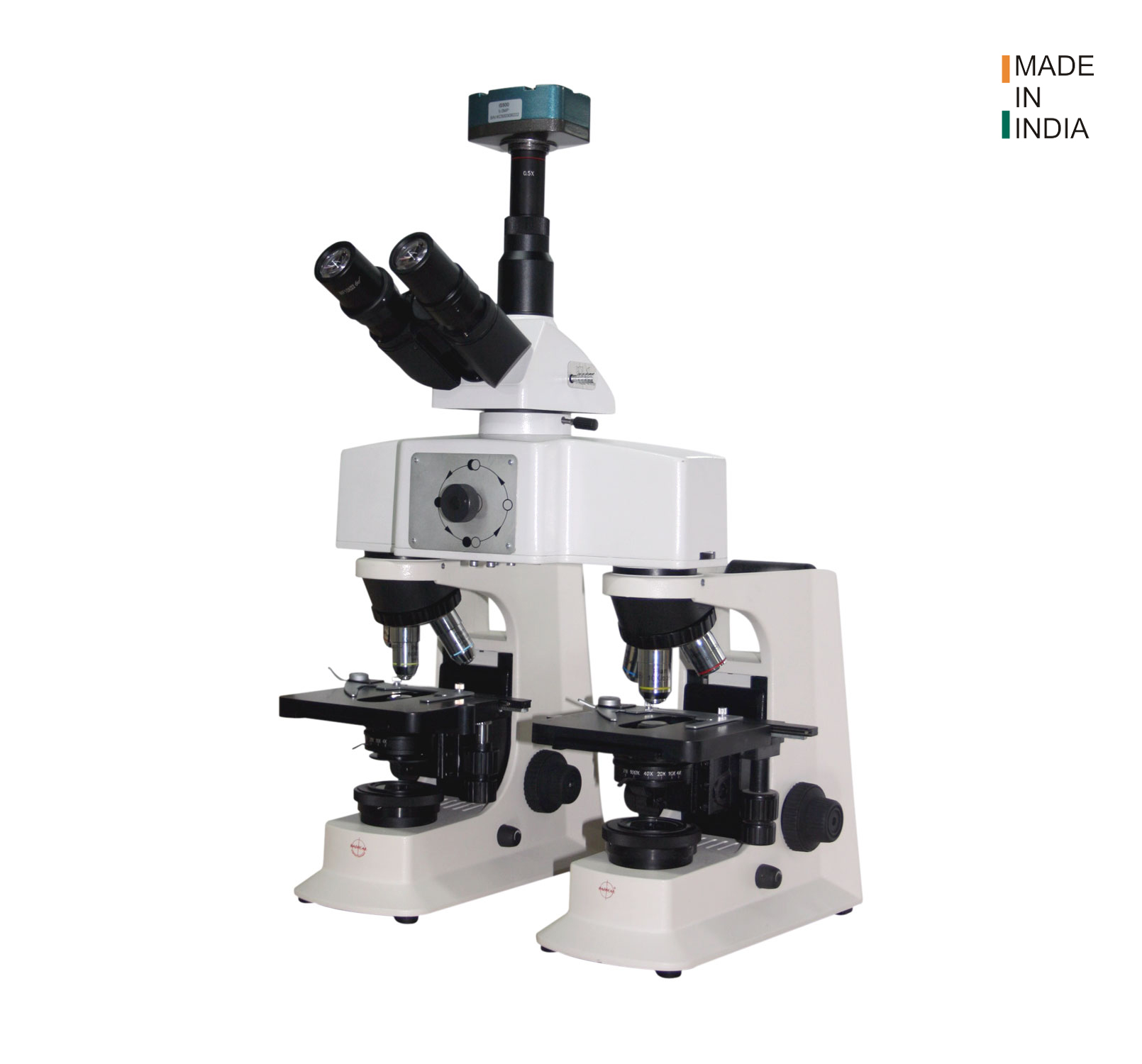 Comparison Microscope
RCM
Radical Forensic Comparison Microscope were developed about four decades ago in consultation with the leading Scientists and Criminologists of world repute, thereafter The instruments are being continually updated. Comparison Microscope are the most advanced & versatile instruments invented for comparative Micro study in Forensic Science, geology, Metallurgy, Mineralogy, Crystallography and Chemical Microscopy . By means of this sophisticated instrument, two micro samples can be studied under one Eye. It combines the latest opto-mechanical developments in light microscopy. This instrument consist of two microscopes & their split images can be viewed simultaneously, with The image from one being on the left side & the other image on the right side.
As we are continuously improving & developing our products, this websites may not be updated with advancements done. However, we try our best to update the website for latest information's
For complete updated specifications, please do ask for latest brochures
© 2018 Radical Scientific Equipments Pvt. Ltd., All rights reserved.