+91-171-2891500
info@radicalindia.com, info@radicalscientific.com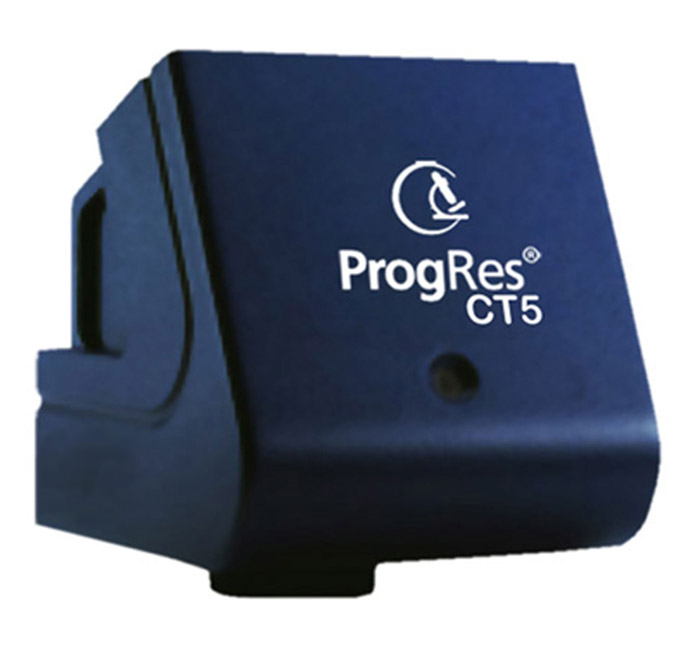 Cmos Cameras
Designed to provide maximum versatility and cost effectiveness, the digital microscope cameras of the ProgResindi CMOS range enable quick and precise setting of specimen and microscope. The fast live images meet the requirements of professionals, and the outstanding CMOS technology and the high resolutions make these ProgResindi cameras the first choice imaging solution for usage in education institutes and training labs.
CMOS microscope camera
35 fps
Firewire/USB interface
3.2 x 3.2 µm pixel size
1/2 sensor
12 bit
Software included
ProgRes® camera type
CT3
CT3 USB
CT5 USB
Image Sensor
1/2´´ CMOS
3.15 Mpix
1/2.5´´ CMOS
5 Mpix
Color/Monochrome
Color
Color/Monochrome
Pixel size [W x H]
3.2 µm x 3.2 µm
2.2 µm x 2.2 µm
Dynamic range
58 dB
66 dB
Exposure times
50 μs ... 3 s
100 μs ... 3 s
150 μs ... 3 s
Max.frame rate(image size)
[image size in pixel]
10 fps [2048 x 1536]
26 fps [1024 x 768]
9 fps [2048 x 1536]
35 fps [1024 x 768]
5.5 fps [2592 x 1944]
17 fps [1296 x 972]
Cooling
No
Digital Interface
Firewire a
USB 2.0
Trigger In/Out
No
Yes
Voltage supply
Firewire powered
USB powered
Dimensions (LxWxH)
89mm x 84mm x 93mm
Weight
approx. 700 g
As we are continuously improving & developing our products, this websites may not be updated with advancements done. However, we try our best to update the website for latest information's
For complete updated specifications, please do ask for latest brochures
© 2018 Radical Scientific Equipments Pvt. Ltd., All rights reserved.