+91-171-2891500
info@radicalindia.com, info@radicalscientific.com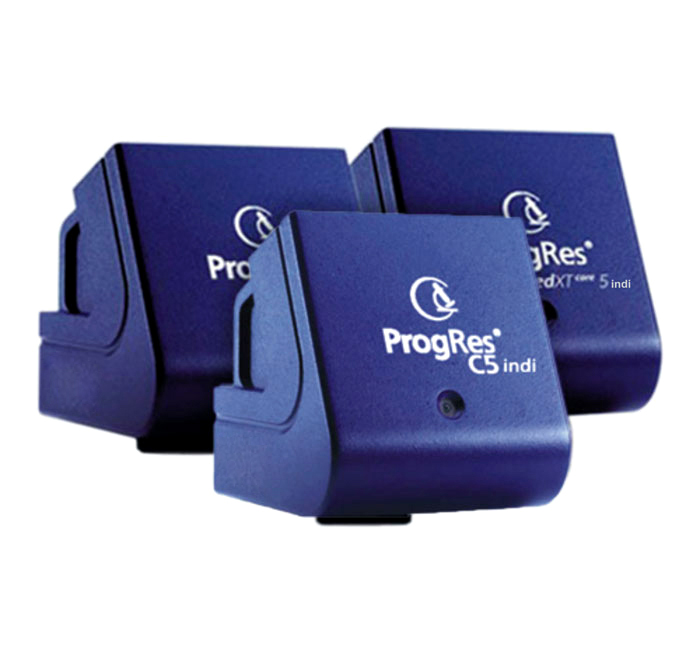 ProgResindi Series
The digital microscope cameras of the ProgResindi family are based on decades of experience in development and production of high-end solutions for digital imaging. ProgResindi cameras are deployed in microscopy and macroscopy, in areas such as documentation, analysis and archiving, in life sciences, forensics, metallography and many other fields of material science. These cameras are suitable for all contrast methods in light microscopy and can be easily integrated into each laboratory – via C-Mount to any microscope and via USB 2.0/ FireWire interface to any PC or notebook. A broad range of camera types is available for various requirements ranging from fluorescence imaging in research or routine application to quality control in industry. With a ProgResindi camera at hand you are ready to meet tomorrow's imaging challenges today!
The exact reproduction of colors and display of the finest details thanks to the high resolutions of ProgResindi cameras make them an outstanding solution for demanding analysis and reliable documentation. High frame rates provide fast live images, thus offering easy workflow and convenient use. In addition to their superior image quality, the benefits of ProgResindi cameras are ease of installation as well as convenient operation and not least the excellent price-performance ratio
As we are continuously improving & developing our products, this websites may not be updated with advancements done. However, we try our best to update the website for latest information's
For complete updated specifications, please do ask for latest brochures
© 2018 Radical Scientific Equipments Pvt. Ltd., All rights reserved.